Article Written By Bridget Smith
History – The History Of The Eco Hub
Once upon a time – at the beginning of this century – there was a village which sat uncomfortably and often unhappily on the border between 2 counties.  This village had experienced a doubling in size in the previous 30 years but little investment in infrastructure and though there was an active and strong community, young people in particular were very badly served…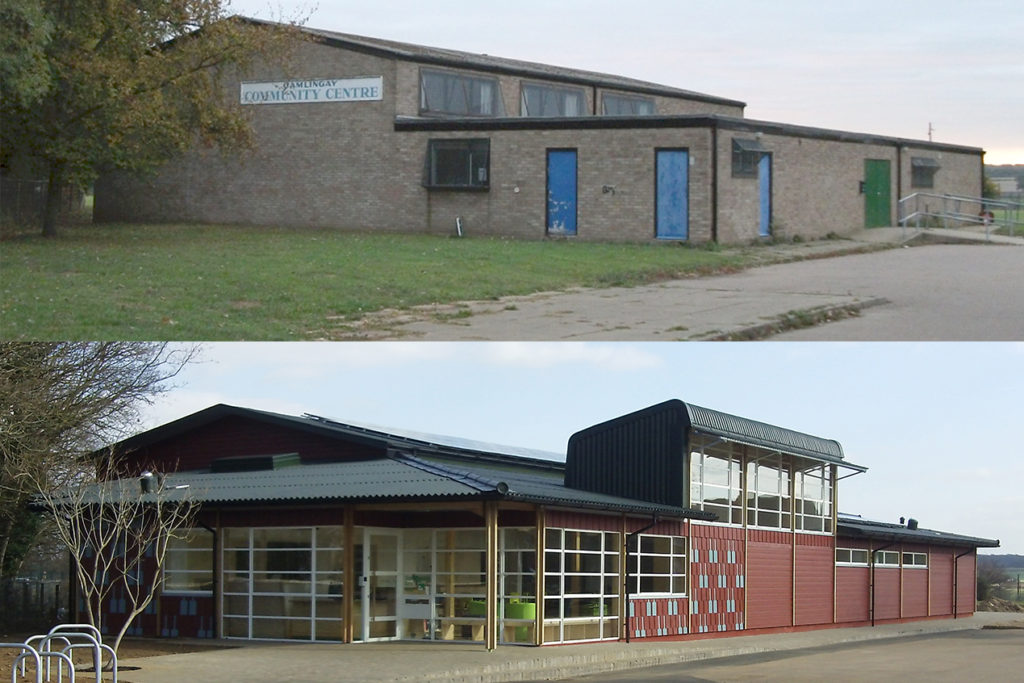 Black Clouds & Silver Linings
Consequently the young people ceased to engage positively and were soon perceived to be nothing but trouble by the majority of residents.
But as so often happens, black clouds have silver linings and this was actually the trigger for the transformation of Gamlingay into the greenest village in the region, possibly the country and the eventual creation of Gamlingay Eco Hub.
At that time I was not a councillor but I was a mother of 3 sons and very worried that there were no opportunities locally for them to engage in positive activities or to be publicly perceived in a positive light. I was not alone in looking for solutions and so together with other equally concerned people I set up the community development charity Forward Gamlingay with a brief to act as an umbrella organisation for village groups but also to focus on making a serious difference in particular to the lives of young people.
And Forward Gamlingay has over the past 12 years delivered a large number of capital projects e.g. an off road bike track and skate park, as well as running youth clubs, a youth cafe, a record label and performing arts events.
Over time we gained the trust of the Parish Council and came to be seen as their partners in the delivery of community projects.
Very early on it became apparent that the main thing holding back community development and preventing existing groups from flourishing and new groups from being created was the lack of a decent facility to deliver activities and services from.
Refurbishment
As you can see from the photographs the existing 1970s community centre was well past its sell by date and certainly did not meet up to 21st century expectations. Half its income went to the electricity board and it was always freezing.
So FG undertook a couple of year's worth of community consultation and needs analysis  and eventually presented a proposal to the Parish Council for an aspirational refurbishment into an Eco building which would meet all of the needs of all of the community for the foreseeable future. At this point the Parish Council either had to commit to the proposal or tell FG to go away as we had reached the stage where money had to be spent and they could no longer rely on volunteers to move from a vision to a reality…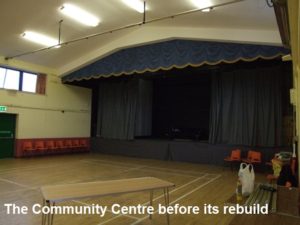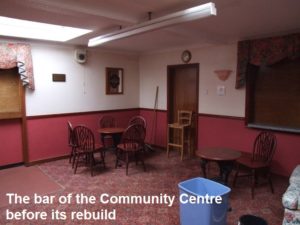 Brave New World
The Parish Council agreed to underwrite the development costs for a refurbished building and the fundraising programme which was vital to deliver it.
This was a challenging time for the PC and not all of the members were able to move into this brave new world of multi million pound building projects. Some fell by the wayside but were then replaced by a new generation of councillors with a huge appetite to be brave and aspirational and make a real difference.
The first step was therefore to employ an architect who fully grasped the concept of community led design.  What we did not need some whizzy  firm looking for a vanity project which would look great in a portfolio but which would not sit comfortably in Gamlingay, would not be acceptable to some quite traditional and risk averse residents and which would be too expensive to build or to run. This was quite clearly needs led, community driven and on a very tight budget. And so we used Dan Jones of Civic Partners who had actually helped us considerably in the early days as part of the charity The Glasshouse.
Equally importantly, the business case for the resultant facility had to demonstrate that it would be affordable to run in order not to be a financial burden to the rate payer.
Two years on I had raised £1million from numerous sources and we had agreed to a further £600 000 of borrowing. The total project was costed at £2.3 million but we had designed it as a modular building so that it could be phased thus allowing building to commence before all the money was available and some of the grants had expired.
From the outset the brief was for an exemplar building with aspirations to be 'the greenest community building in the country'. Luckily at the time there were some substantial Government grants available for renewable energy installations and so very early on I managed to secured the £200,000 needed for all the renewable energy kit including Ground Source Heat, Solar Thermal, Photo Voltaics and rainwater harvesting.
But installing renewable energy is far from being the whole of the green story.  This was a retrofit with additional extensions to a very non green building and as we all know it is energy efficiency measures that deliver the greatest gains both in terms of reduced carbon emissions and in money saved.
It undoubtedly would have been easier to knock the whole building down but by recycling what we had almost in its entirety we made a strong statement about our green aspirations.  So what we could not keep we used elsewhere such as doors and windows.
The biggest impact environmentally came from wrapping the whole building up in huge amounts of insulation on the outside of walls and roofs and cladding it in a low embedded carbon concrete composite.  The external building materials are not pretty because they are usually used for factories and farm building but they were comparatively cheap and of course very functional and durable. However, the building does sit very comfortably in its rural location reflecting the indigenous agricultural architecture.
Obviously we included the easy wins of double glazing but we also installed roof lights, sun pipes and a large sun catcher window to maximise the natural light but also solar heat gain and natural ventilation.  Glass doors and internal windows allow free flow of heat, air and light throughout the building.
The design ethos of the building is key to both its functionality and its environmental credentials.  And so it is basically open plan with a variety of flexible, multi-functional spaces most of which can interact with each other in a number of ways.
We paid further attention to minimising building waste by such measures as using cut offs from the cladding to create a frieze around the roof space and ensured that we used local suppliers and local contractors for just about everything. The new Phase 2 garages have been built almost entirely from recycled materials from Phase 1.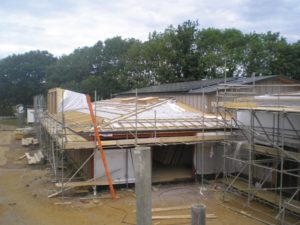 The New Eco Hub
So the upshot is that we have an Eco community building where Eco not only translates into Green but also into economical to build and most importantly to run.  There is no oil or gas, all heating comes from renewable energy and we generate more electricity than we use and so are net exporters benefitting by about £5000 pa from FITS.
This means that the building pays its own way with its income being invested in the people to run it rather than supporting the utility companies.
Phase 1 has been up and running for 3 years and we have just finished phase 2 which was funded in its entirety from a developers' contribution of £700 000.  This has paid for the completion of a youth wing, the car park and landscaping and a very innovative recreation area which includes a skate street and outdoor performance platform
To sum up, the building is owned by the Parish Council but leased to a community run charity made up exclusively of volunteers who run it on behalf of and for the benefit of the village.  5 jobs have been created in running the building and many other jobs are supported through people providing services to the building e.g. local pubs and caterers.  Very many people run commercial and voluntary activities from the building and many statutory service providers benefit from free use e.g. police.
The Parish Council office is located in the Eco Hub as is a commercial nursery and the community run Library. Significant numbers of people work as volunteers both to help run the Hub as well as supporting activities and service provision from it. And as predicted many new classes and activities now exist which did not exist before simply because there is now a 21st century building for them to exist in.
So I hope that you can appreciate that this is a story with a happy ending.  The Eco Hub has fulfilled its goal of being an exemplar project by being easily replicable anywhere and indeed we have weekly visitors from as far away as Poland and Germany wanting to learn from our story. It has been a trigger for the Gamlingay Community Wind Turbine – which is another story altogether and for the creation of Gamlingay Environmental Action Group, Gamlingay's engagement with local authority green initiatives such as South Cambridgeshire District Council's Sustainable Parish Energy Partnership and delivery recently of 87 new allotments.  And so hopefully the people of Gamlingay, as a result of all this work stand a good chance of living happily ever after.
The History of the  ORIGINAL Gamlingay Community Centre
On 28th May 1980 more than 1200 people attended the opening of the first Community Centre located in Stocks Lane, Gamlingay.  The ceremony was conducted by the manager of Cambridge United Football Club, John Docherty.  This event was the culmination of 11 years of hard work by the community in raising £23 000 towards the total cost of £71 000.
The Centre's original function was to provide dancing, catering, meeting and sports facilities for village organisations.
Back in 1968 permission was granted to develop 8.5 acres of land in Stocks Lane for sport and recreation but did not include provision of a pavilion. 700 letters were sent out to all the village residents asking if they thought a Community Centre was appropriate.  Of the 450 replies, 400 were in favour.
Numerous fund raising events were implemented the most lucrative of which was the annual week long Gala.  This popular event included a parade of floats and a fairground as well as novelty events including sponsored pub crawls (at its peak Gamlingay had 27 pubs, there are now 3), a village pillory, guess the pig's weight (in 1971 the pig escaped) and tip the lady into a tank of water. By 1979 the gala and the monthly disco had raised a total of £8000.  This together with the proceeds from the sale of land from the old Conservative Club, a number of grants, local business donations and many other fundraising activities allowed construction work to begin in late 1979.
Gamlingay Community Centre served the village very effectively up until the early part of 2003 when it began to show the signs of its age.  The efforts of the original residents have been preserved by recycling the original building within the new building and by naming the community room after Jack Arnold, the local architect who did the original design.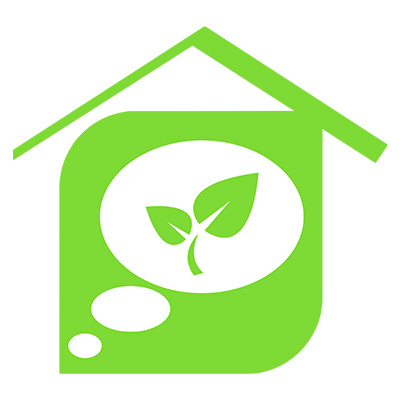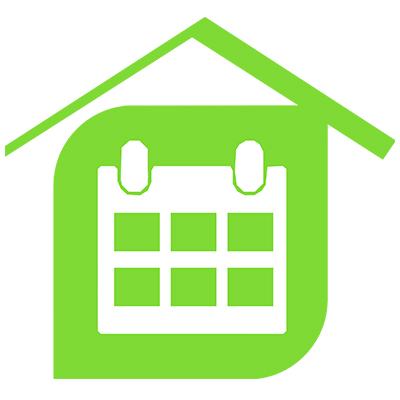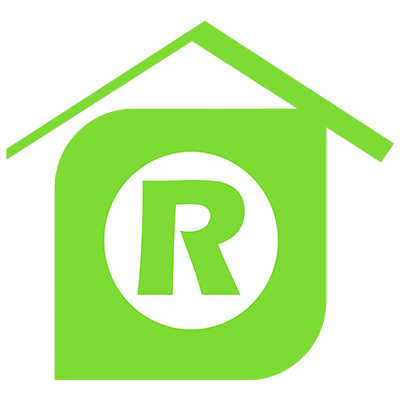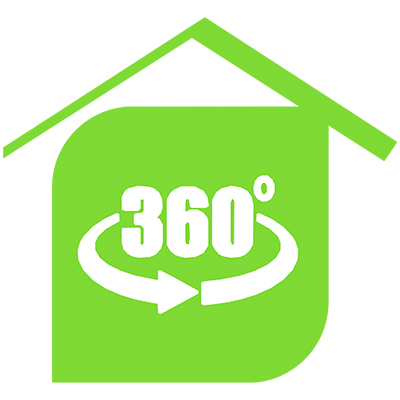 The Eco Hub
Gamlingay Community Centre,
Stocks Lane, Gamlingay,
Sandy, Bedfordshire,
SG19 3JR